White Collar Principal John Joseph Presents on Disclosure of Compliance Issues at 20th Annual PBI Health Law Institute on March 14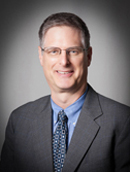 On March 14, 2014, Internal Investigations & White Collar Defense Principal John N. Joseph presented, "To Disclose or Not to Disclose Compliance Problems: That is the question," at the Pennsylvania Bar Association's (PBI) 20th Annual Health Law Institute.
PBI's annual Health Law Institute provides attendees with education and insight on innovative concepts, current trends, and legal updates, as well as professional networking, first class reference materials and a top notch faculty. The Institute has a proven track record of teaching practical and realistic solutions to everyday and unexpected problems in health law.
Mr. Joseph examined the interaction of external and internal forces surrounding the decision to disclose a compliance problem. He will cover the factors to consider when making the critical decision as to whether, and to whom, to disclose compliance problems identified in your internal investigation. These factors will be viewed through the prism of (1) the OIG's newly revised voluntary disclosure regulation, (2) heightened expectations placed on directors and management, and (3) the government's desire to "deputize" corporate counsel as federal agents. Anyone who represents Board members, corporate management, compliance officers, auditors, risk managers, in-house counsel and D&O underwriters is encouraged to attend.